Material­ity, Space and Embodi­ment
IN-R Symposium 2: Materiality, Space & Embodiment (2021) was the second of the symposia linked to the three-year project funded by the Norwegian Artistic Research Program. This virtual artistic research symposium explored how illustration can offer insight and meet social needs through engagement with complex materialities. A 3-day symposium highlighted the keynote speakers: Prof. Nina Sabnani (India), Prof. Johanna Drucker (USA) and Senior Research Fellow Sarah Bodman (UK) as well as artists, and designers, to engage in tailor-made workshops, and live exchanges that explored the diverse landscape that has unfolded through social transformations, technological changes and novel approaches in illustration.
WATCH THE RECORDED SYMPOSIUM NOW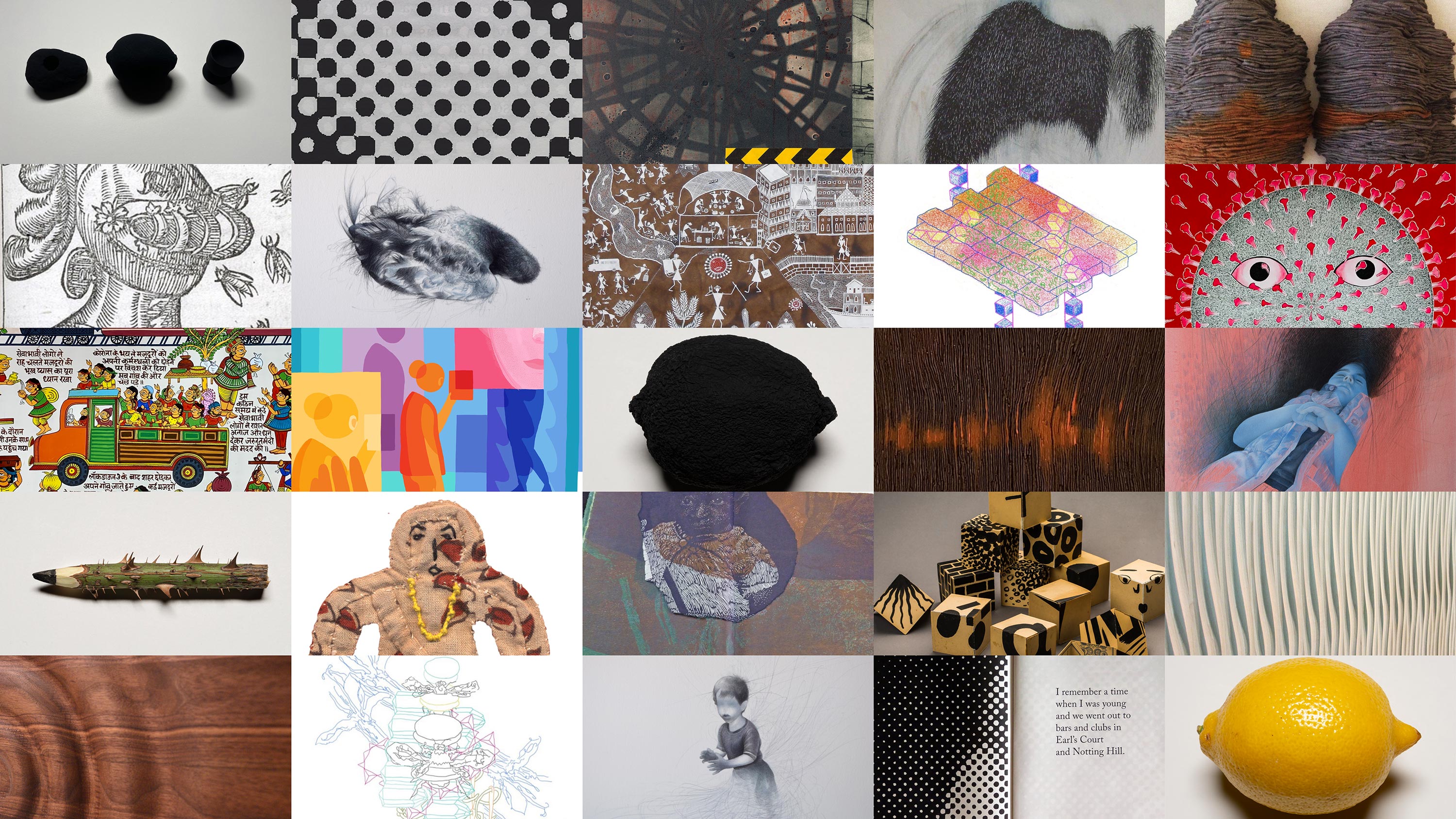 DAY 1 (OCTOBER 15TH)
15:00
Opening remarks

Dean of College of Social Sciences and Humanities, Koç University, Prof. Aylin Küntay, Assoc. Prof. Ilgım Veryeri Alaca, Ece Tugay, Media and Visual Arts Department
15:05
Keynote lecture

Nina Sabnani
Fluid Not Frozen: Assigning Memory to Material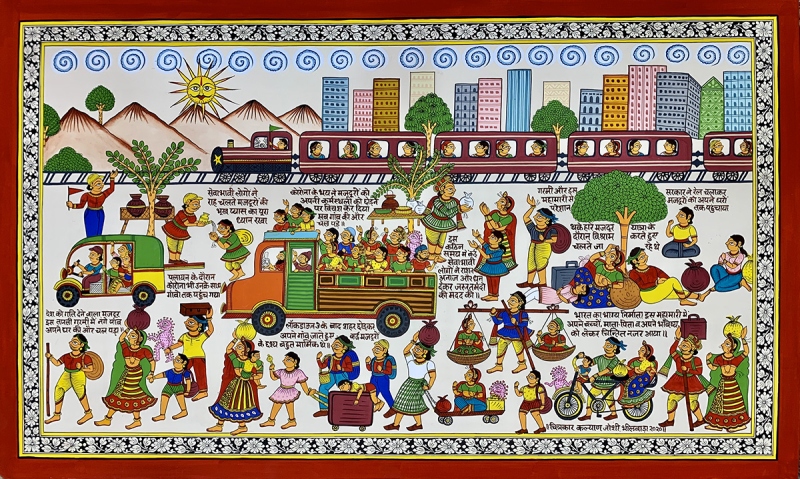 Through Fluid not Frozen: assigning memory to material, Nina shares her experiences in collaborative work with contemporary artists from Kutch and Rajasthan. The artists she works with are practitioners in the traditional forms of embroidery and kaavad storytelling which includes painting on wood. Their works are 'acts of memory' that are embodied in their materials. Materializing memory has many functions; in Kutch the embroidered narratives serve to heal memories of loss, displacement and trauma of the earthquake and forced migrations. In Rajasthan they recall genealogies and acts of kindnesses that are retold annually to refresh memory. In both visual expressions, forms float in space, dreamlike, while different meanings are assigned to them by the narrator. These fluid expressions are manifested into literary conceptions of books and animated films through a collaborative process. Memories are fluid but find fixity in material. Materials like cloth and wood resonate with the nature of memory; they are prone to wear and tear, and they fade and fragment over time. This is a dialogue about meaning making through memory and material, each fluid and transient, starting their journeys in one form and transitioning or growing into another.
15:40
Q&A SESSION
Moderated by Susan Doyle
16:00
Memory drawings
Interactive Group Activity Informed by Nina Sabnani's Keynote Address, hosted by Susan Doyle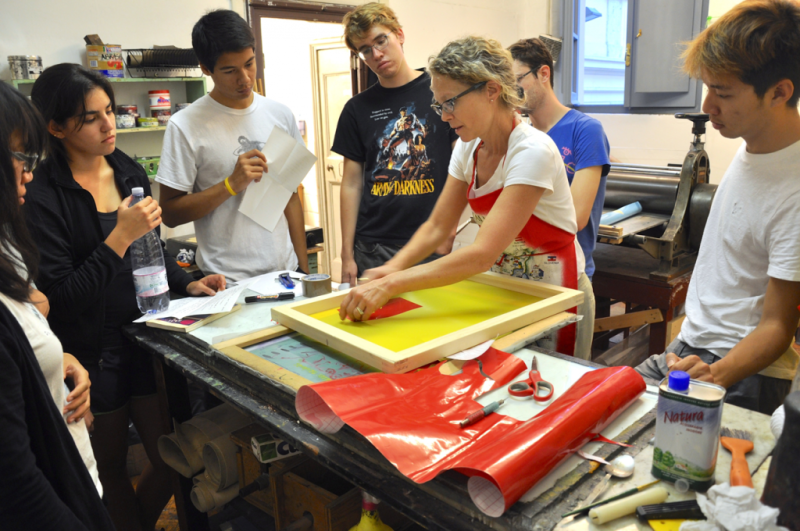 The Memory Drawings Module invites people to interact with each other to share and visualize each other's memories. Participants will work with a partner. Each will listen to and write down an account of the other's memory in a breakout session and create a drawing (or other art) inspired by what they heard. Drawings will be completed sometime between Day 1 and Day 2. There are no media requirements and the project invites open-ended interpretation focused on active listening, empathy, and re-presentation of the lived accounts of others. Art will be uploaded to a Dropbox by 8pm (Norway time) on October 16. Coordinated by Susan Doyle, the submitted illustrations will be presented in a slide show format on October 17 during workshop presentations. Please note: the names of the illustrators or subjects will not be shared in order to facilitate anonymous creativity to emerge and to allow makers and viewers to merely focus on images.
17:15
Sarah Bodman
Can you handle it?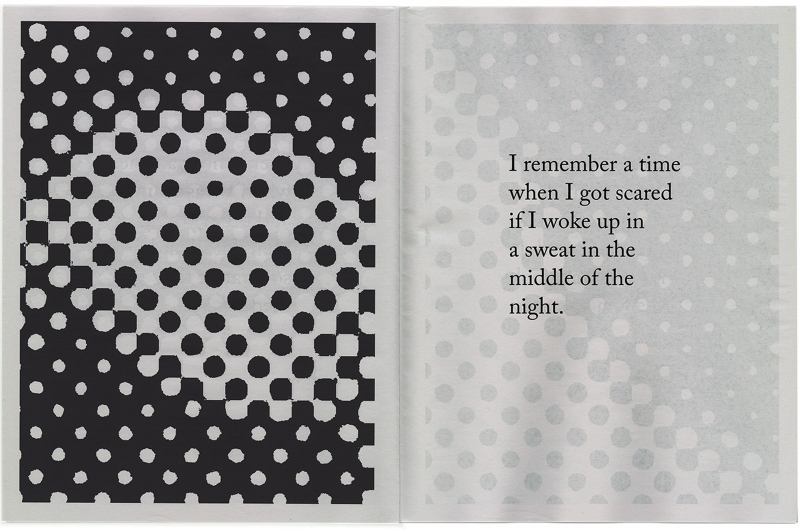 Sarah will explore some aspects of our engagement with materiality through books we feel we must handle, may not want to touch, or books which make us complicit in their narrative through turning or interacting with the pages. Showing examples of artists' books by Tim Mosely, Roelof Bakker, Ann Tyler, and Super Terrain, she will discuss some aspects of materiality that can unsettle us, upset us, as we slowly realise what ideas or experiences we have been subtly introduced or subjected to.
17:40
Tanja Softic
Circle Back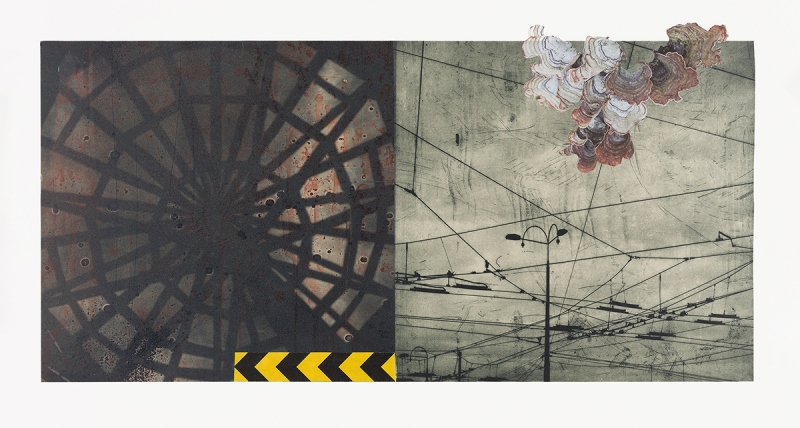 Tanja will discuss her current project, Circle Back, a creative inquiry into questions of memory, migration and the relationship of culture and society to the land. The project speaks to ecological, political and cultural realities in a world already suffering the effects of climate change and species extinction. It imagines strategies of growth and transformation after conflict or disaster. The processes used in creating Circle Back embody material labors of walking, collecting, repairing, cutting, transforming and connecting, and the works on paper function as intuitive maps for navigating life beset by loss, displacement and impermanence.
17:55
Q&A SESSION

Moderated by Esra Becan
18:25
Hilde Kramer & Imi Maufe
Book - Object - Object - Knowledge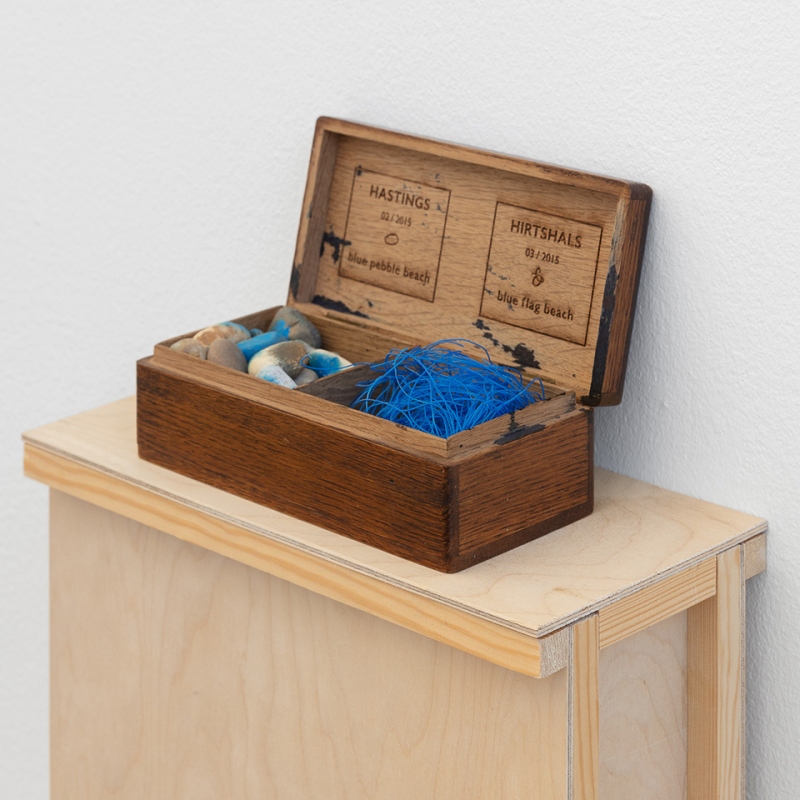 Development of printing technology and book design has shifted the two-dimensional illustration found in conventional visual literature to an increasingly three-dimensional existence in tactile books and artist books. What happens when illustrations as visual and tactile objects abandon their placement on the surface of the paper to become independent semiophores?
18:45
Lightning Round: Elvan Serin
Biomorphic Formations of Recovery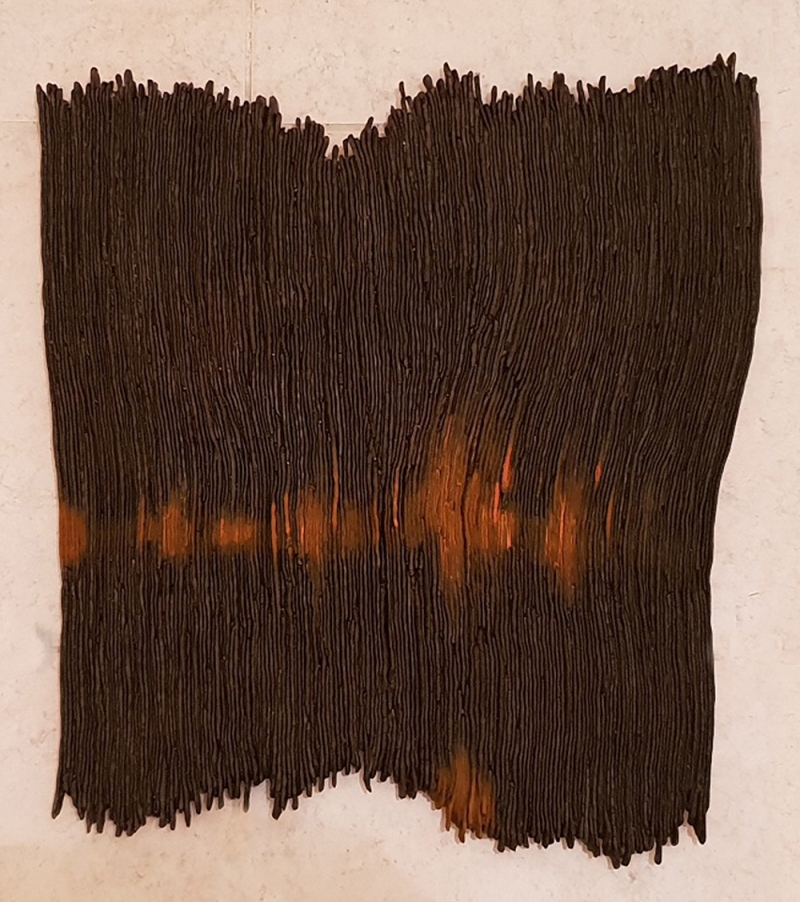 Elvan Serin's biomorphic formations are open to interpretation. Mainly focusing on wounds, diseases, rotten and pitted parts of the organisms, she also emphasizes how sensitive nature is, pointing out the strength and recovery that is not seen at first glance. In this sense, she works them as contradictory forms, in constant interaction and transformation.
18:50
Q&A SESSION

Moderated by Thanee Andino
19:05
SHARING SESSION
Discussion in Breakout rooms Moderated by Jaleen Grove
DAY 2 (OCTOBER 16TH)
15:00
Lightning talk

Vera Khlebnikova
The Line and the Circle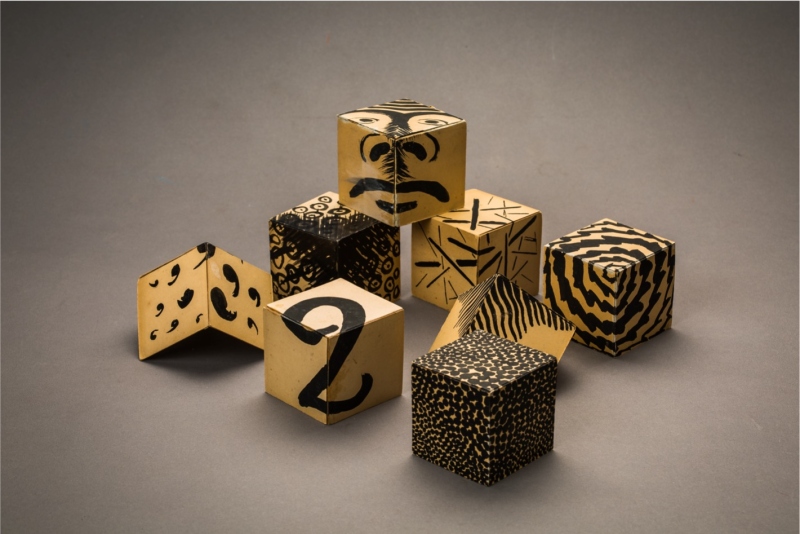 15:05
Keynote

Johanna Drucker
Meta-Bibliography and Writing in the Book Format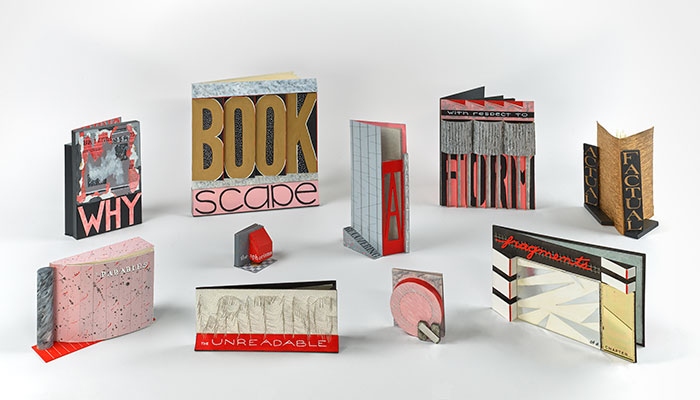 Many aspects of book design and production go unacknowledged. One is the thick history of the development of a book. The finished work cannot tell the story of the documentation, production notes, and ephemeral and archival materials that supply the 'ground conditions' for a book. The concept of 'metabibliography' is meant to frame ways of addressing and including that process and how the maker's ideas might be preserved. Among these processes is the careful attention to the rhetoric of the page. Often highly structured and conventional, the format of book design is familiar to designers and readers alike. But the conceptual engagement of writers with the graphic form as a core structuring principle of their argument is less frequently practiced than it might be. In spite of decades of access to basic design tools in digital platforms, most writers compose their texts in a fairly linear way. Only a handful of authors actually write for the page, fewer yet for the book or website as a medium with temporal and spatial dimensions. Using a few outstanding examples of works that demonstrate graphical writing practices—this talk also offers a few exercises for thinking about structure and format as fundamental features of designing written works and for documenting some of the conceptual aspects of production processes.
16:00
Q&A SESSION
Moderated by Hilde Kramer
16:35
Eli-Kristin Eide
Architecture by the Senses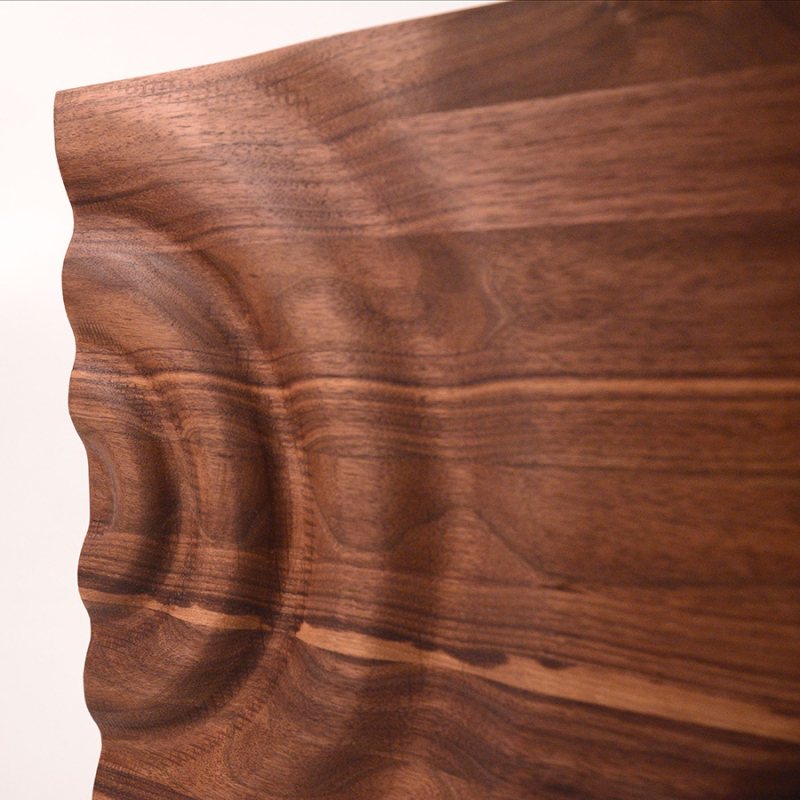 Interior Architecture is about humans, senses and space. Consciously and subconsciously we constantly register form, texture, scale, distances, and movement; and in doing so, we perceive and evaluate the architectural intentions and quality of the given space. We are influenced and shaped by our surroundings, which in turn influence our behaviour. But how do we experience space if we are unable to see, hear or walk, and how does this affect the functionality of the given space? The experience of architecture and form is multi-sensory. How can we as designers ensure that everyone has an accessible experience of architecture regardless of sensuous ability?
16:50
Lauren Davis
Multidimensional Engagement: The Impact of Scent on Art, Embodiment, and Experiences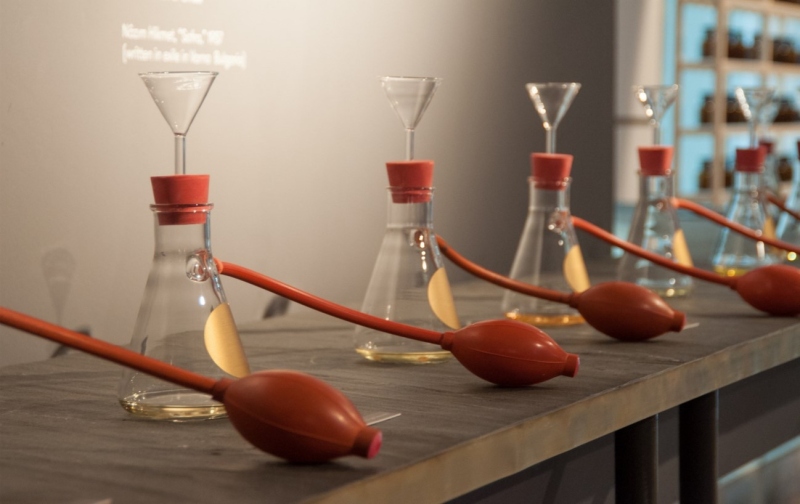 Our experiences of and interactions with space, art, and objects are built around all the senses and then remembered (and re-experienced) on a spectrum of sensorial memory. These interactions are multidimensional and multidirectional: people's engagements with objects and space impact the senses, which create embodied experiences and emotional responses, but the senses also inherently inform our understanding and perceptions. Scent, in particular, can affect great emotional responses and alter environments. What can we understand from these interactions, and how can scent and the other senses create more embodied and active engagements between people, places, and objects?
17:05
Q&A SESSION
Moderated by Pınar Çevikayak Yelmi
17:35
Ilgım Veryeri Alaca & Esra Becan
Absence in the Works of Anıl Saldıran and Serkan Yüksel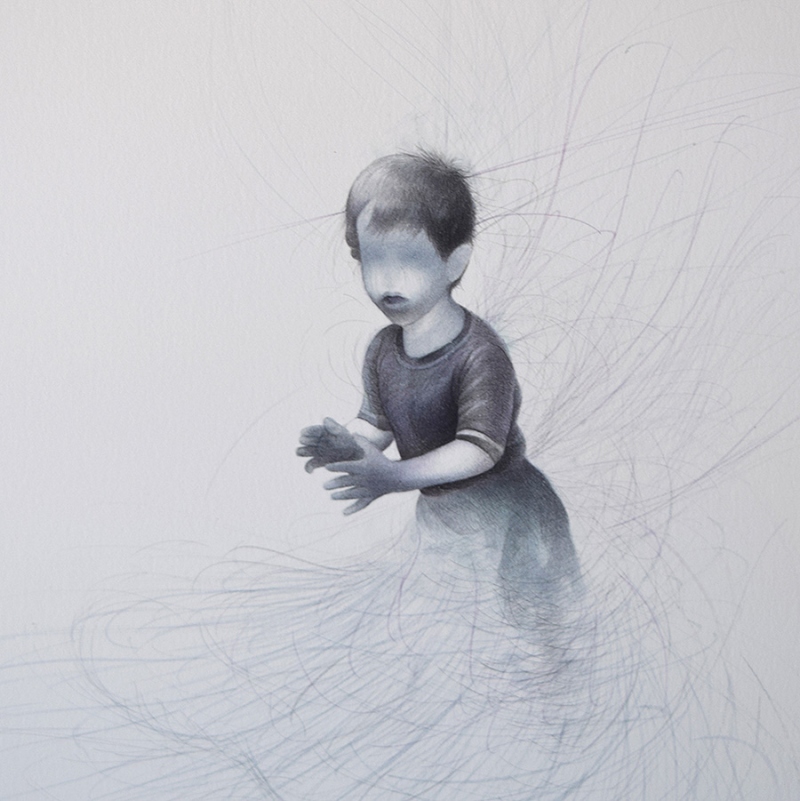 These selected works by Anıl Saldıran and Serkan Yüksel were both inspired by literature that gives voice to the narratives of children facing challenges. Despite the detail in the renderings, key aspects appear unfinished, implying that there are at least two narratives: a clearly visible one and an obscured one. Saldıran and Yüksel select materials that complement their technique as they combine elements of traditional with unorthodox methodologies. Saldıran's detailed elements versus features that are strategically absent and Yüksel's delineated poses that are meticulously placed versus abstracted components convey a palimpsest of meaning that invites interpretation.
17:50
Chloe Bonfield
Emblemata & New Universalities that Illustrate the Imperceptible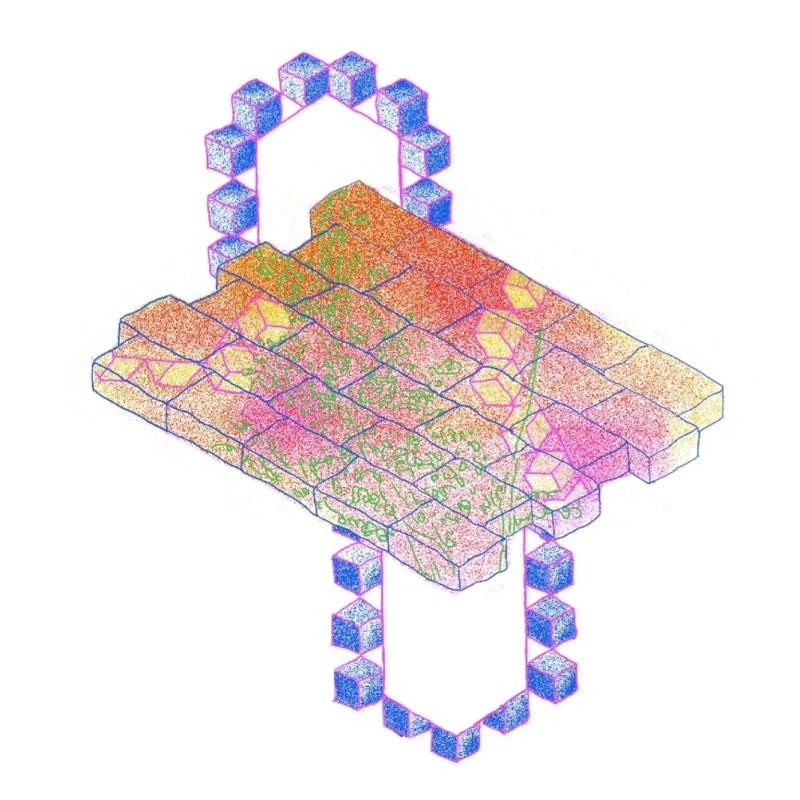 Bonfield makes new readings of Emblemata through current and past theoretical lenses. She enquires whether illustration, particularly online, can be re-harnessed to create a new intersectional universal, and what pitfalls and issues come with that premise.
18:05
Q&A SESSION
Moderated by Betül Gaye Dinç
18:35
Lightning talk

Voices on the Pandemic
Anil Vangad: The Warli Traditions
18:40
Lightning talk

Voices on the Pandemic
Venkatesh Shyam: Gond Tradition
18:45
Lightning talk

Voices on the Pandemic
Sher Singh Bhil: Bhil Tradition
18:50
Lightning talk

Voices on the Pandemic
Kalyan Joshi: Phad Tradition
19:00
Illustration demo

Kalyan Joshi
19:20
Illustration demo

Anil Vangad
19:40
Illustration demo

Sher Singh Bhil
20:00
Illustration demo

Venkatesh Shyam
20:20
PLENARY SESSION
Co-chairs: Ilgım Veryeri Alaca, Hilde Kramer, Imi Maufe, Jaleen Grove, Susan Doyle
DAY3 (OCTOBER 17TH)
15:00
Parallel Workshops Continued

Workshops (part 2)
Norway time
All workshops will meet two times, on October 10th and on October 17th. Their outcomes will be presented on October 17th:
1 Transposition through GIF/ Collective Animation Production: Personal Belongings that Depict Virtues
2 Illustrating Geographical Absences: Exploring Deep-time analogues through compositional principles.
3 Transposing Objects into Illustrations
4 Illustrating Sonic Memories
5 The Interactive Illustration: Transposed through Augmented Reality (AR)
17:10
POSTER PRESENTATIONS

17:10
Thanee Rene Andino Mejia
Dreams in Transition
17:15
Rika Nakayama
Cave Maze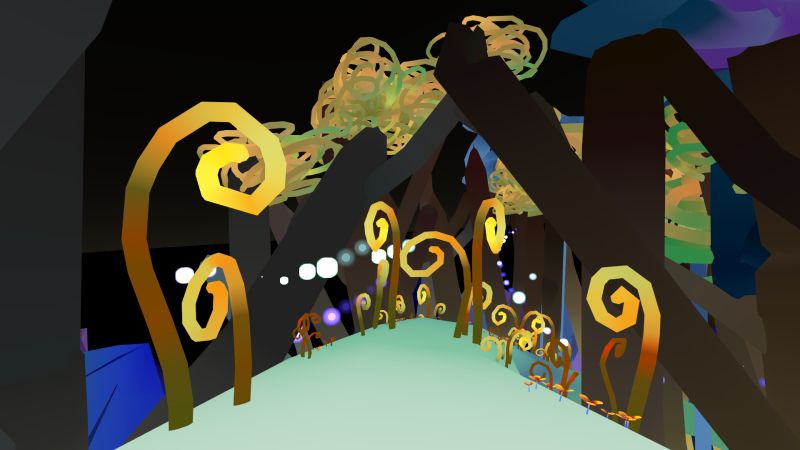 17:20
Amy van der Hooven
Re-imagining Pain Communication
17:25
Izzy Hettmansperger
The Chrysalis: A Peek Inside the Mystery of Metamorphosis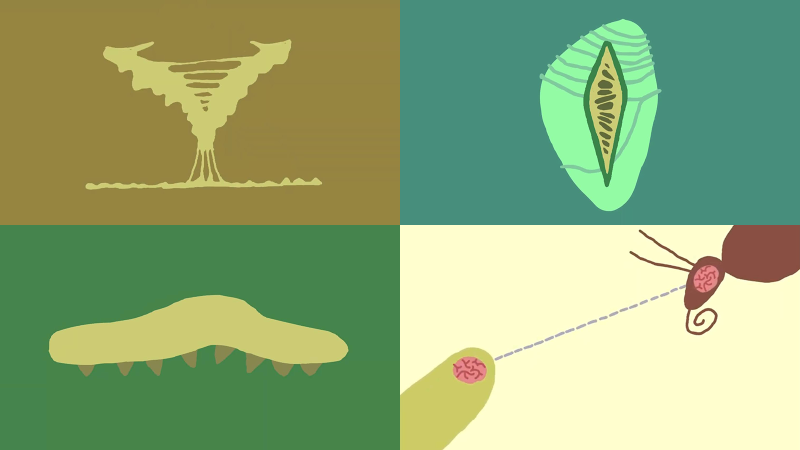 17:32
Şevval Konyalı
Installation: RE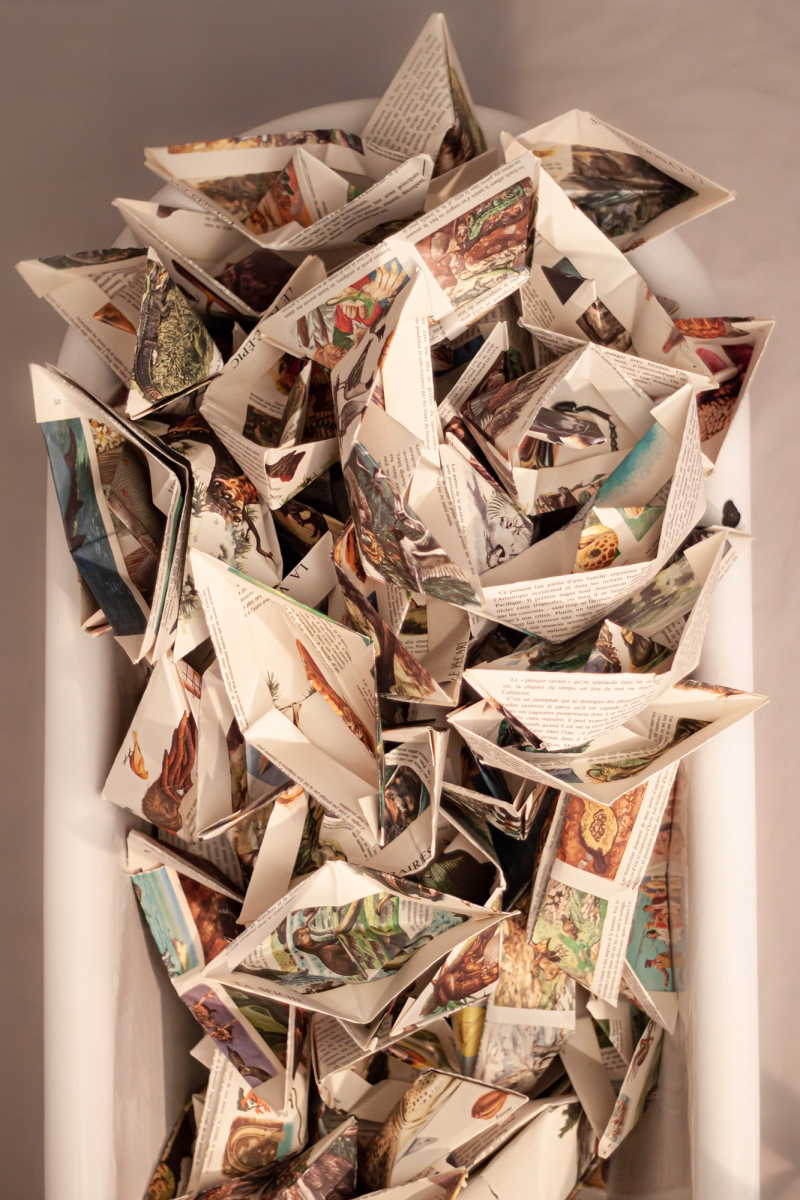 17:35
Betül Gaye Dinç
Weaving Stories with Nature and Cultural Heritage: Ecological Concerns in Comics from Turkey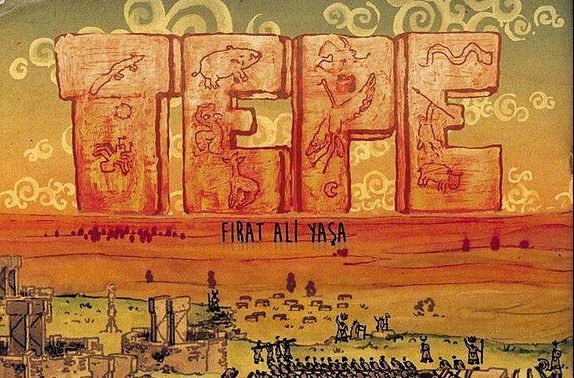 17:45
Mónica Morales
Deconstruction the Picturebook
17:50
LIGHTNING ROUND

Nisha Abraham
The Animator who Bakes
17:55
Q&A SESSION
Moderated by Serpil Karaoğlu
18:30
SHARING SESSION

workshop outcomes
18:30
Memory Drawings Inspired from The Work of Nina Sabnani
by Susan Doyle
18:50
Transposition through GIF/ Collective Animation Production: Personal Belongings that Depict Virtues
by Meltem Şahin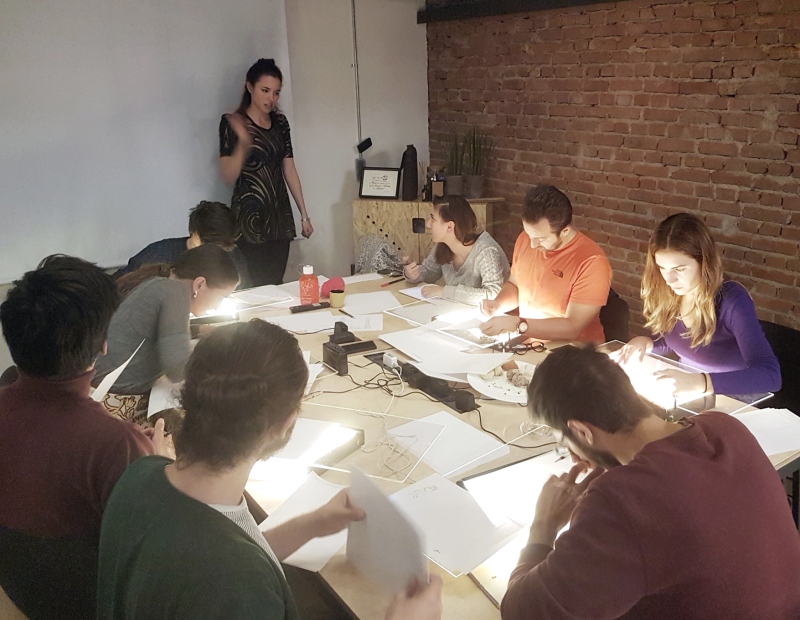 19:10
Illustrating Geographical Absences: Exploring Deep-time analogues through compositional principles
by Gillian Sampson & Christian Petersen
19:30
Transposing Objects into Illustrations
by Uğur Altun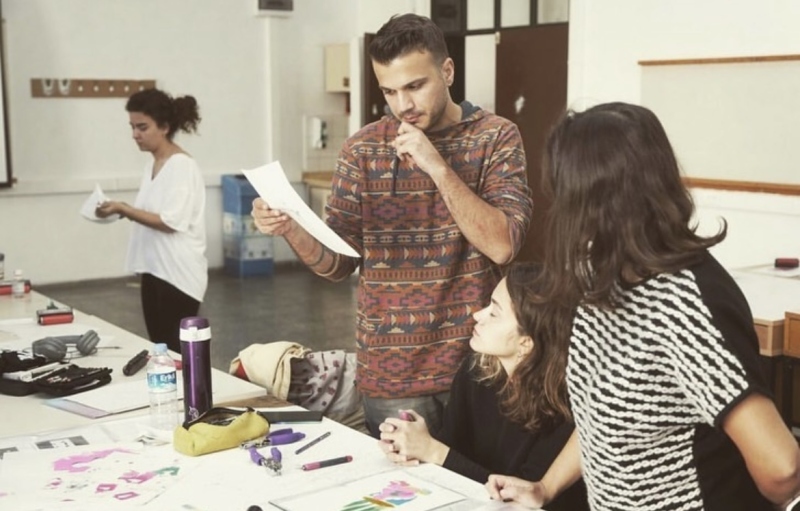 19:50
Illustrating Sonic Memories
by Pınar Yelmi
20:10
The Interactive Illustration: Transposed through Augmented Reality (AR)
by Dilek Yördem
20:30
DISCUSSION following workshop

20:45
Concluding Remarks and Upcoming Deadlines
Ilgım Veryeri Alaca and Hilde Kramer