Illustration and the Non-Representable
The final symposium of the artistic research project Illuminating the Non-Representable was called  Illustration and the Non-Representable (IN-R) and took place on June 29th, 2023 at the Falstad Centre, a museum, memorial, and human rights center in Ekne in Levanger. This symposium followed up the preceding gatherings Transposition as Artistic Practice (2020), Materiality, Space and Embodiment (2021), and Work in Progress (March 2023), where the international network of the project together with invited guests have presented explored and discussed topics relevant to the research development of the project. The main research question along the journey has been:

How can an expanded approach to illustration communicate profound human issues typically considered non-representable?

Representation and the narratives of "us" and "the others" through illustration was the common denominator for our cross-disciplinary projects. In the final symposium we invited guest speakers who through their work approach similar topics as well people from our IN-R network that have been vital to the discussions and development of the four work packages in the project.

We warmly thank the Falstad Centre for hosting this symposium, the University of Bergen and the Norwegian Programme for Artistic Research for funding the project. We would also like to thank the project leaders who have so bravely conducted the cross-disciplinary and collaboratory research, resulting in illuminations and illustrations that challenge the limits of illustration. A warm thank goes also to our international guests; Catherine Anyango Grünewald, Ilgım Veryeri Alaca, Susan Doyle, Jaleen Grove, Nanette Hoogslag, and Stephanie Black. And to all who have helped us develop the project throughout these years: Thank you!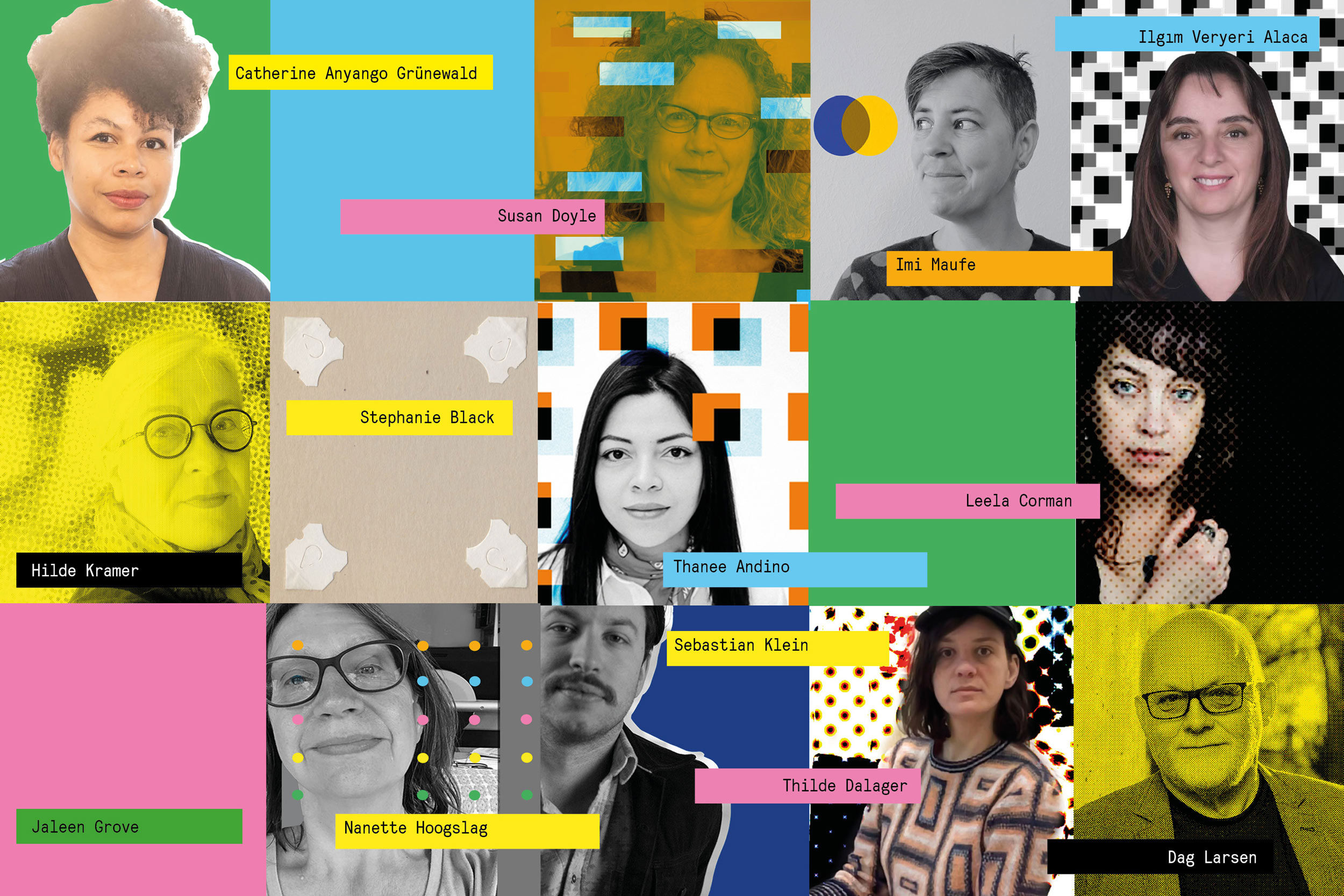 WEDNESDAY (JUNE 28TH)
17:00
Welcome w. Sebastian Klein

18:45
Guided tour at Falstad w. Sebastian Klein

THURSDAY(JUNE 29TH)
09:30
Opening of the symposium

w. Director Øyvind Skogvold
Welcome to the Falstad Centre
09:35
Information

Today's program w. Christina Svarva
09:40
Introduction

IN-R symposium III
w. Senior Research advisor Anne-Len Thoresen, Design, Faculty of Fine Art, Music and Design
09:45
Keynote

Cathrine Anyango Grünewald
Honey, they like to be with their own kind and we ours
10:30
Presentation

Leela Corman
To confront is to refuse evasion
10:45
Presentation

Nanette Hoogslag
Grey
11:00
Presentation

Susan Doyle
AI & illustration: the plasticity of desire
11:15
Presentation

Ilgim Veryeri Alaca
Thinking/ Illustrating through scales
12:00
Exhibition opening

w. Hilde Kramer
Illuminating the Non-Representable
13:00
Work package presentation

Sebastian Klein
If this is a human being
13:45
Work package presentation

Imi Maufe
B-O-O-K
14:45
Break and refreshments

15:45
Work package presentation

Thanee Rene Andino
Sound as illustration
16:30
Work package presentation

Thilde Louise Dalager
The Face Between Us
Panel talk/ Q&A – 10 minutes
17:15
Break and refreshments

19:30
Evening finissage

Dag Larsen & Hilde Kramer